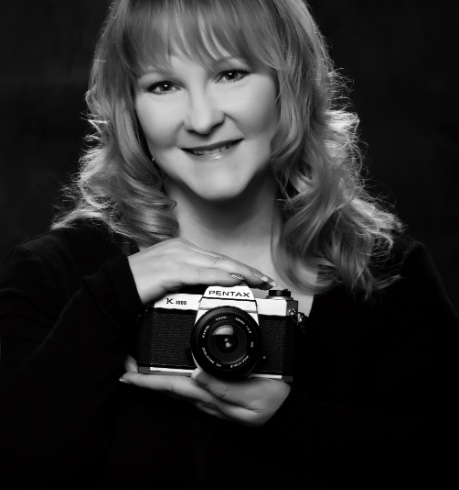 Hi! I'm Heather Fine and I founded Elusive Image Photography in 1999. That means this year I will be celebrating my 20th anniversary as a professional photographer! I specialize in newborn, children, family, high school senior and business portrait photography. I also photograph local businesses and their employees to help them maintain brand consistency and their products, processes and facilities.
Last year, I earned my certification from Professional Photographers of America. For the first time, I have letters after my name! The Certified Professional Photographer degree (CPP) was an intensive 3 year process that included 6 months of study, a difficult exam and a portfolio submission to a panel of judges that included some of the top portrait photographers in the country. I learned so much in those 3 years. As a result, I am a better photographer, which means my clients get even better portraits than ever. And that is the most important part.
For the last 2 years I have been remodeling my studio space. Its been a long haul, but we are close to the finish line on the first phase, which includes my new office and studio. I wanted to create a space that's not only comfortable and beautiful for me, but comfortable for my clients especially the little ones.
I have been married to my high school sweetheart, Todd, for more than 35 years. Todd serves as my IT department and can solve any techie problem that comes up. We have 2 incredible children and 4 beautiful granddaughters. We feel truly blessed by those four little girls, who continue to make us laugh and feel like superheros. Charlotte is 10 and is sweet and shy and recently started playing the cello. Violet is 8 is super smart, funny and lights up a room with her smile. Piper is 6 and loves kindergarten so much she tells every single person goodbye on her way home. Athena is 4 and smiles all the time and loves her fancy, sparkly boots. They all love it when I sing the "Hug Around the Neck" song to them, which I happily do because its a special thing we do that's just for us.
I truly look forward to meeting you!
Heather Fine